Concrete Pump Truck in Toronto
Toronto's #1 Concrete Pumping service
Welcome to concrete pump Truck in toronto
We proudly offer concrete pump trucks and concrete pumping in Toronto GTA, for any commercial or residential projects. When you choose Concrete Pump Truck Inc. In Toronto GTA or the surrounding areas, you're gaining a partner that dedicated to the success of your projects. 
We are committed to providing you with outstanding customer service, reliable equipment, and experienced operators that will do everything to meet your concrete pumping needs
Whether it's a difficult pour or simply a basement floor our staff has the experience to assist you with any concrete pumping application. We believe in forging long-term relationships with each of our customers based on trust and value. This prompts us to give you access to only the most transparent and consistent pricing solutions for our concrete pump truck and concrete pumping service. Our culture of teamwork allows us to work together to deliver better solutions and accomplish our concrete pumping goals. We believe nothing is more important than our reputation and behaving with the highest levels of integrity is fundamental to who we ares
Call Us Regarding  Concrete Line Pump Rentals.
 If You Need An Estimate? Call Us 24/7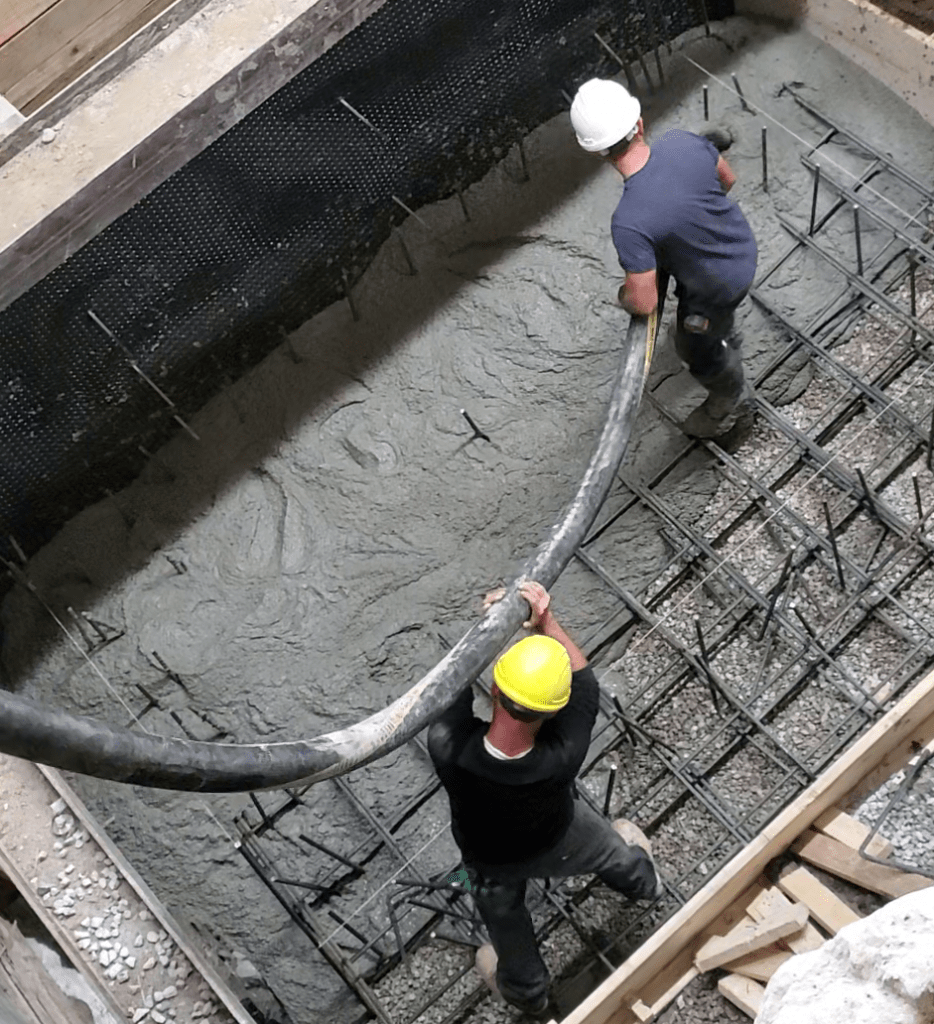 Concrete Pumping Available for foundations, footings, walls, and patios. The concrete pump hose is capable of accessing hard-to-reach areas.
We are able to handle large commercial jobs. Our line pumps can pump up to 300ft horizontal distance and up to 50 meters an hour of concrete.
Short & Long Term Rentals
Our rental fleet is maintained by our factory-trained service team, maximizing both performance and up-time.
Contractors Special offer
For our dedicated customers, we are offering  30% on your 4th Pump Job in 2021. Ask for details and sign up for the contractor's program 
We provide quality on-call service for residential, agricultural, and commercial concrete pumping services. Concrete Pump Truck service is necessary to pump concrete whenever customers are unable to unload concrete directly off the concrete truck. 
We take the back-breaking work out of placing concrete. Our concrete pumping service saves time and money, most importantly, saving you from the hard work of placing concrete in hard-to-access areas. Our experienced, and trained operators understand the importance of safety. We are dedicated to helping our customers achieve their goals, completing concrete pumping in a timely manner. 
We are a family-owned and operated pumping company, with our head office in Etobicoke. We have many years of experience and are capable of handling any concrete pumping job.
We take great pride in the service we provide, we understand the importance of customer's needs. To provide job completion and safety is of high importance to us. For this reason we dispatch 2 operators with each concrete pump truck, we always arrive 1 hour before concrete arrives to allow us enough time to safely set up the pump truck and the pumping hose.
Concrete Pump Truck Specialist
"We provide Professional Trained operators and reliable equipment. Our consultants will advise you on the most cost effective way to complete your projects, if time allows we will come access your job site ahead of time to decide the best setup options ."
Concrete Pump Truck Free Estimate?
Feel Free To Give Us A Call Anytime Any 
Concrete Pump Truck Service In Toronto
Best experience with the whole process of renting the concrete pump... they made it hassle free... the operating guys were really helpful and guided us through the process... highly recommended
I hired these guys to do a garage slab in my backyard. Very helpful with organising everything. The two guys who came to do the job were really polite and left everything neat and tidy. I would definitely use them again.

I have been using Concrete Pump Truck since they started their operation and I have never had a problem . They show up to the site we communicate and they get the job done. I have never had a problem ever and I would give them 10 stars
if I could .